Cernunnos


Cernunnos, the Celtic horned god of Nature, wild animals, vegetation and fertility.
Hand sculpted skull, with Stag horns (cast off real horns).
Stands roughly 76cm high, 40cm wide.
Mounted on a copper rod into a Mopani root base.
Various colours and finishes available.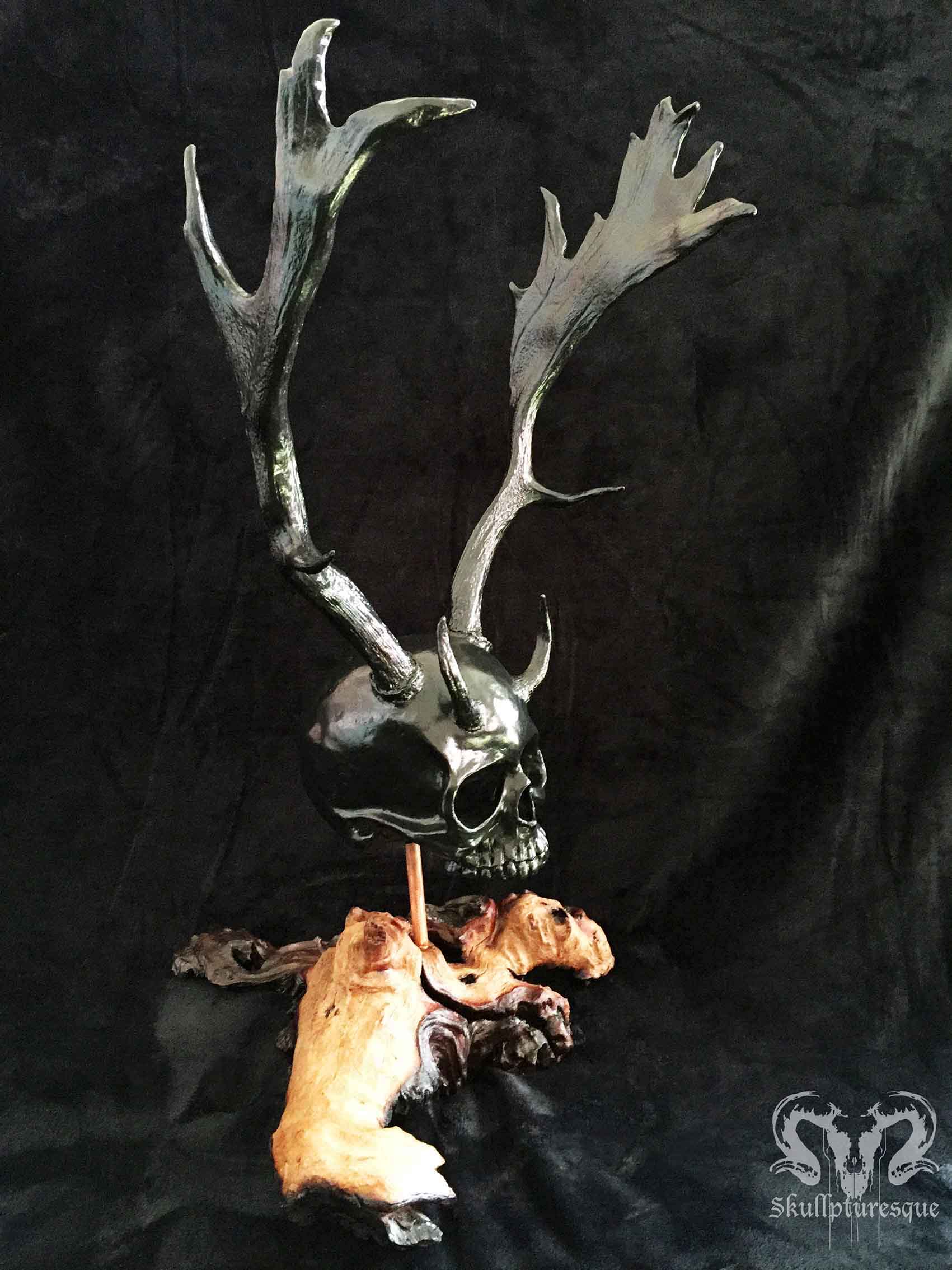 Skullpturesque reviews and stories
If you have purchased any of my pieces, please use this invitation to share your feedback, stories, and pictures. Thank you!