Predominantly Skull based art and functional art objects


Skullpturesque, as in sculpturesque, pronounced 'sculpture-esk', is a resource for skull based art and functional art objects. My collection of works are original hand sculpted pieces with some castings from nature. Please visit the shop to view my collection of sculptures, skulls with horns, functional art objects, occult art, animal skull art and home decor pieces. I do cast some of my originals to enable duplication and customization.

I also accept commissions if there is something you would like created. All my pieces are made to order and depending on the item, the time to create and complete each piece will vary accordingly. Shipping to various countries in the Northern hemisphere from South Africa generally takes anything from three to five weeks.

Please enjoy your time here and feel free to message me with any thoughts or questions, my door is open to deepening communication with you into our understanding of the mysteries of ourselves and our natures.
Justine

---
Featured works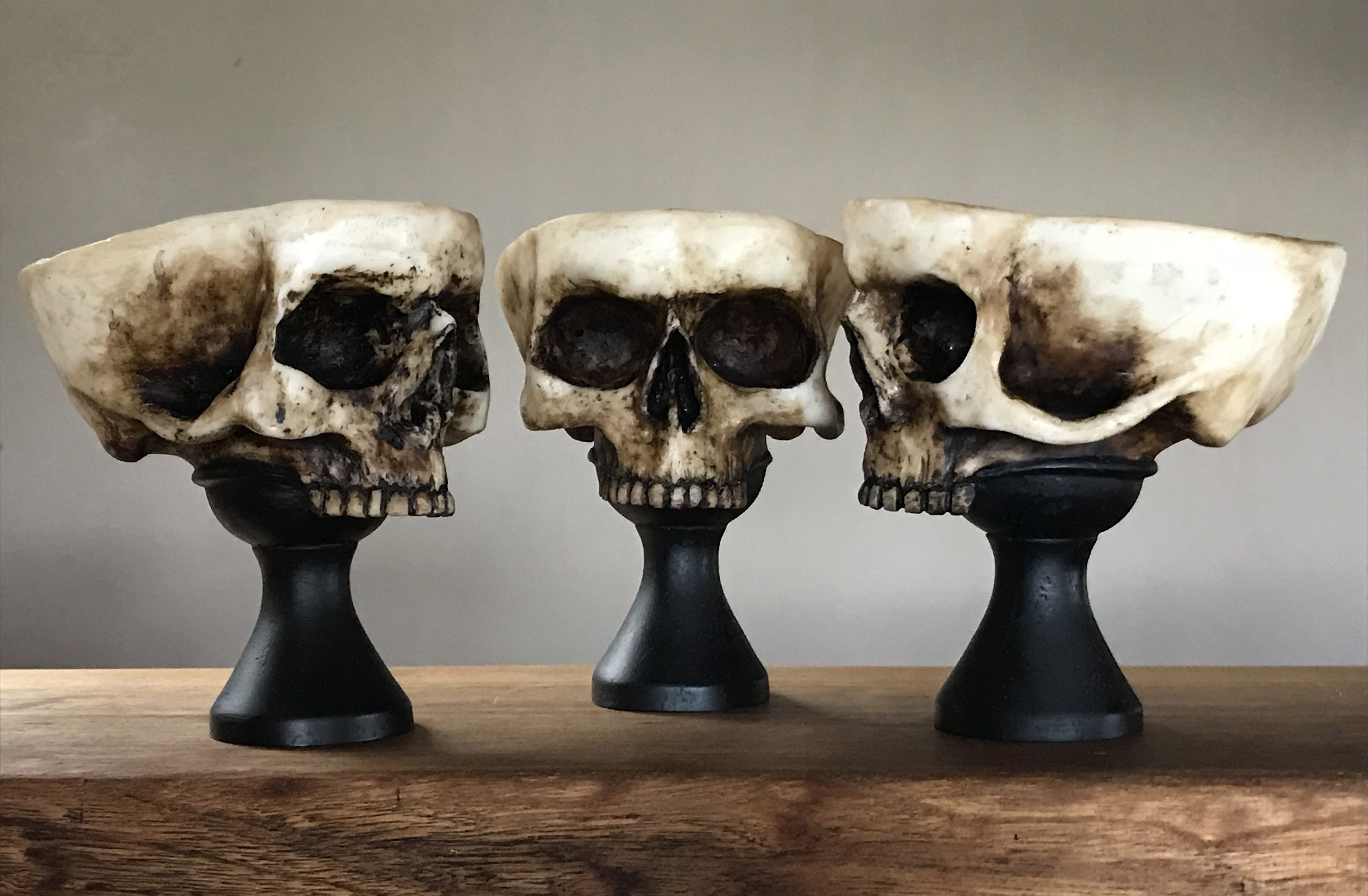 Skull Goblet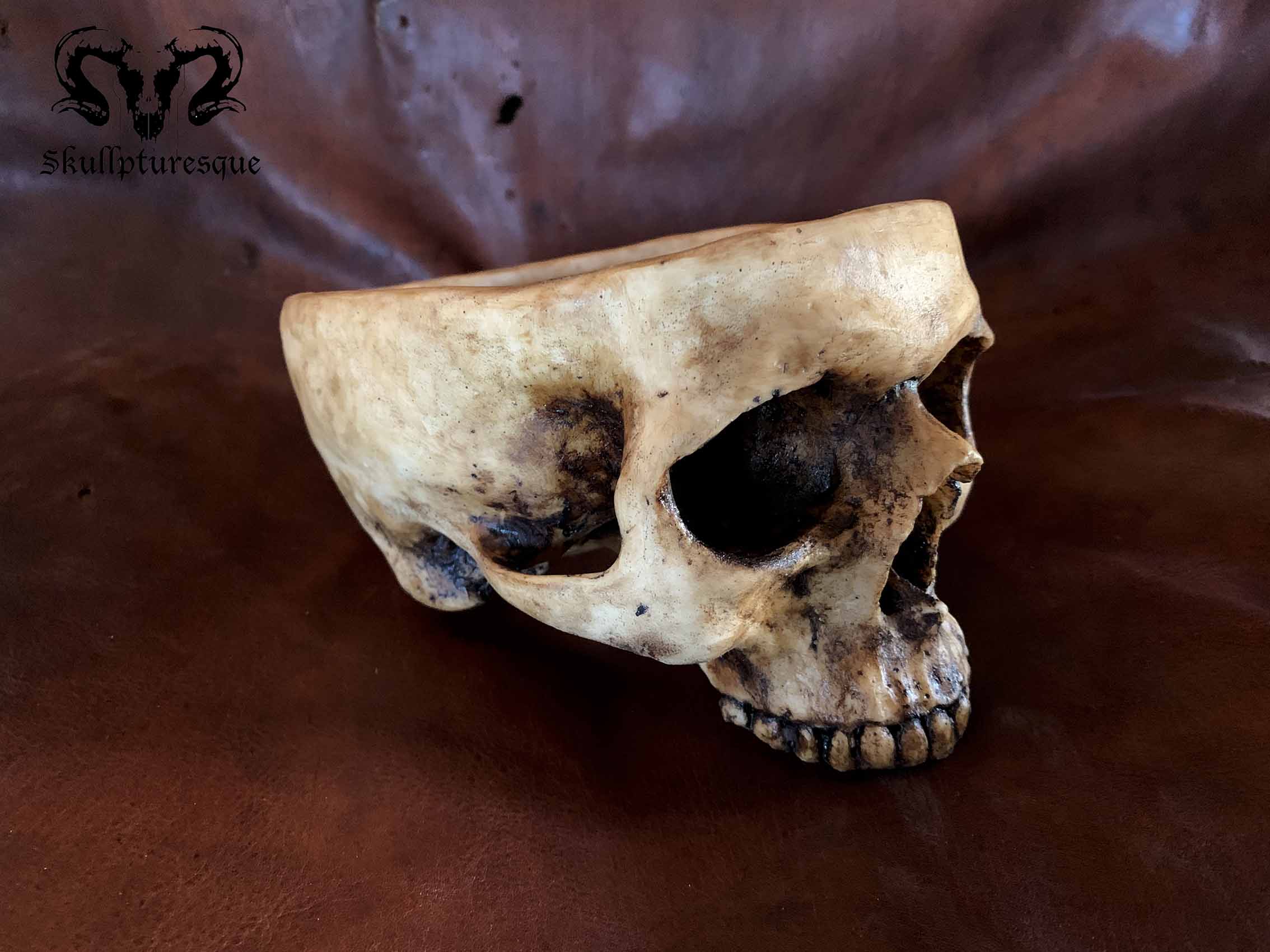 Skull Bowl
Aug 07, 23 09:39 AM

Skull Bowl Planter by Skullpturesque

Jan 22, 23 03:51 AM

Skullpturesque is by far the most amazing artisan I have ever had the pleasure to collaborate with. She went above and beyond to create a one of a kind

Dec 02, 22 08:42 AM

This chandelier is superbly crafted and looks even better in person. So much attention to detail on the faux antlers, and they look real when the chandelier